Hush-Hush Sponsors First Virtual Matahacks Event
11/25/2020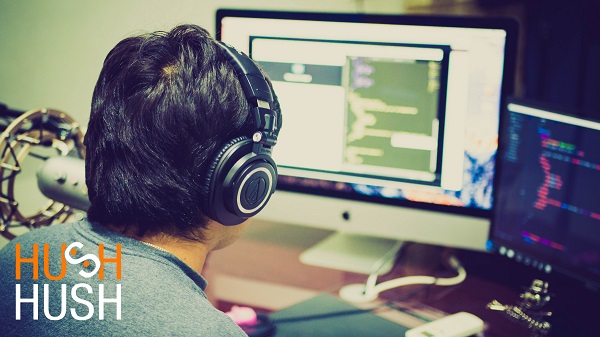 Earlier this month, Hush-Hush was a proud sponsor of Matahacks, a 48-hour virtual hackathon in which students created their own products and presented them to representatives of different STEM industries. The highly-anticipated three-day event was organized by students and STEM clubs of California State University, Northridge (CSUN), and was attended by hundreds of participants from around the world. 
 

Participants were given complex programming tasks to solve over the course of the event, with Amazon gift cards up for grabs at the end (redeemable on Steam, of course). 
 

Winners included:
 

Best of Communications: Lingua
Kanu Chandra, UCI
Henry Liu, UCI
Philip Truong, UCI
Advay Anand, UCI
 
Best of Gaming: Ice Wav
Logan D'Auria, RIT
Isaiah Lateer, RIT
 
Best Overall: Gid & Jay
Gideon Wikina, RIT
Jay Cazaubon, RIT
 
Honorable Mention: Studs
Deion Shallenberger, CSUN
Josh Magdaleno, CSUN
Tony Nguyen, CSUN
Karan Manghi, RIT
 
See the full Matahacks winners list here.
 

MataHacks also included a lecture series by some of the world's best and brightest minds such as software engineers from Google, cybersecurity specialists, authors, and activists. Topics included practical information such as how to build a website, interview tips, and how to craft a resume, to more thought-provoking topics such as articulating sustainable impact and social value and Discord security. 
Hush-Hush software developer Oleksandr Hryshchuk took part in the lecture series to present on behalf of the company. Oleksandr is just one member of our young development team who exemplifies the Privacy in Design mindset. 
 

Oleksandr spoke about the vulnerability of personal data and introduced the company's patented algorithms that companies can use to locate, classify, and mask sensitive data. He also took participants through the various generalization and de-identification techniques that can be used to protect data.  
 

Hush-Hush is proud to be associated with an event geared towards the pursuit of knowledge and the growth of young talent. 
 

"I was impressed with how well organized the event was," commented Oleksandr. "Not only was it a great opportunity to show the world what we do, but it was also a wonderful learning experience. The lectures introduced a new way of thinking and simplified big ideas in ways that made them accessible and interesting to students." 
 

The virtual event took place over Zoom and Discord. Thanks to Ariel Berkowicz, founder and lead organizer for inviting us.
 

Hush-Hush is a software provider of patented Sensitive Data Discovery and Data Masking tools for companies of all sizes. All products are created in-house by our passionate team of developers.