The Benefits of Data Masking For Financial Services
3/26/2021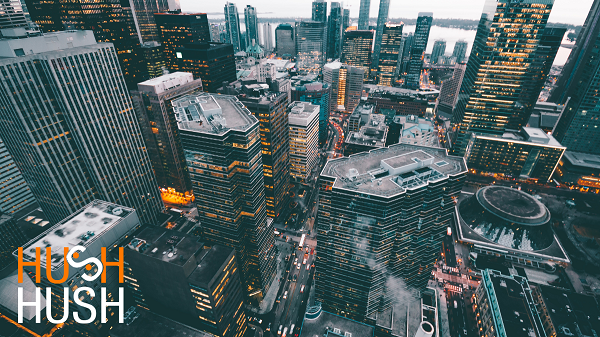 Financial services such as banks, insurance companies, credit bureau, and lenders not only rely on data to understand and form deeper relationships with their clients, but also to weather market changes and maintain steady growth. But this lucrative data is targeted by cybercriminals and insiders alike, and data privacy regulators are becoming increasingly stringent with their compliance requirements.  
 

The burden is on the financial companies themselves to take preventative measures to safeguard data, reduce the risk of data breaches, and maintain compliance. The good news is that there are several trusted security frameworks and data protection methods available to do the job. In this blog, we will be discussing why data masking is one technique especially beneficial for financial services.  
What is data masking?
  
Data masking is a data protection method that uses algorithms to classify and mask sensitive data. It's considered one of the safest methods of protecting data as it is irreversible, meaning there is no way criminals can reverse-engineer information once it has been masked. Masked data also remains useful for testing and sharing, as masked characters carry the characteristics of the type of data being masked. In other words, the last four digits of a masked credit card number may look authentic, but they are not real and cannot be used for fraudulent transactions. 
Data Masking protects sensitive financial information
  
Financial institutions such as banks are trusted by their clients to maintain the security and confidentiality of their private data, such as their names, addresses, credit card numbers, and social security numbers. This sensitive data is also known as Personally Identifiable Information (PII). Financial data is highly targeted by hackers, but is also at risk from insider threats, whether malicious or unauthorized.  
 

Data masking can be aligned with your existing security frameworks and protocols and used to control access to sensitive data by masking values that could be used for unlawful purposes, such as the last four digits of a credit card. Data masking ensures PII cannot be used for financial transactions or breach your customer's privacy.  
Data Masking helps maintain compliance
  
The frequent cyber attacks launched at financial institutions as well as the practice of selling or sharing customer data irresponsibly have led to the rise of data privacy laws specific to the financial industry. These include the Gramm-Leach-Bliley Act (GLBA), which oversees the standards for the privacy and security of consumer data, and PCI DSS, which lays out the data security standards for companies that process credit cards.  
 

Data masking helps you comply with these regulations by masking sensitive data such as names, date of birth, social security, tax number, account details, and credit card numbers. In the case of PCI DSS, where it is mandatory to mask the PAN both in production and in development environments, you can mask sensitive data at the very beginning of the development life cycle.  
 

Hush-Hush Data Masking has reporting functionality, which supports the compliance and audit requirements of regulators. 
Data Masking lets you move ahead with innovation
 

 
Despite the disruption caused by COVID-19, the fintech industry continues to rise, with most companies reporting growth of up to 13% year on year. Security measures and privacy laws are not intended to stifle growth, and indeed data masking measures encourage it.  
 

Data masking safeguards data in non-production environments without compromising development and testing efforts. As previously explained, masked data contains realistic values that maintains its usefulness in sandboxes and testing environments, allowing you to forge ahead with your development goals without disruption.  
 

With data masking, financial institutions such as banks and insurance companies can continue to design innovative, personalized experiences for their customers in safety.  
In conclusion, data masking provides the necessary data privacy and security financial institutions require to minimize risk, reduce credit card fraud and insider threats, and maintain their compliance records with privacy laws such as the GLBA and PCI DSS.  
   
Hush-Hush data masking has helped over 200 financial institutions protect their sensitive financial data, manage risk and maintain compliance. Request your free trial today to see if our data privacy solutions are a good fit for your organization.