How Our Partner Program Solves Your Clients' Biggest Data Privacy Problems
5/7/2021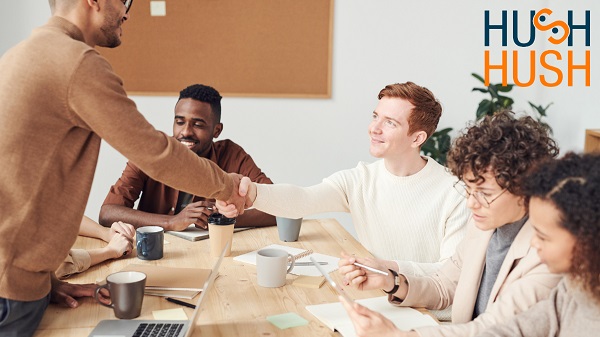 Do you ever worry about what happens to the sensitive data your business shares with other parties? Like that attendee list you just sent off to your event organizer, or the patient results you shared with a clinical trial team. How secure are their databases from data breaches? 
 

In fact, how compliant is your network of partners and clients with privacy frameworks and laws such as the General Data Protection Regulation (GDPR) and the Health Insurance Portability and Accountability Act (HIPAA)? Not to mention recent state laws like the California Consumer Privacy Act (CCPA). 
 

One of the biggest favors you can ever do for your connections is to share a valuable trade secret, and what could be better than patented data privacy software designed to solve their biggest problems – namely data privacy, preventing data breaches and meeting the compliance requirements of data privacy laws.  
 
As a Hush-Hush partner, you can do your part to keep your and your network's private data safe and build a secure data flow through your supply chain.   
 

How your customers will benefit
We offer a range of patented data protection solutions suited to your individual customer's needs and tech stack. Our tools are developer-friendly and integrate quickly for rapid and disruption-free deployment. Plus, they don't have to take your word for it, we offer free trials and demos of all our products, so they can test the effectiveness first-hand.  
 

Our reputation as a software vendor is solid. Our tools are trusted by organizations across every industry including finance, education, government, and health, and meet the compliance requirements of almost every data privacy law. Once implemented, our tools are audit-ready.  
 

In addition, we offer comprehensive resources and support, ensuring help is always available when needed.  
 

What's in it for you?
How do you feel about becoming known as the go-to person for data privacy, and increasing your value as a business partner that shows a genuine interest in your customers' welfare? As a Hush-Hush partner, not only will you be protecting your customers and suppliers and promoting privacy best practice in your network, you'll be boosting your income as well. As a verified Hush-Hush partner, you will be authorized to recommend our suite of data privacy products and product development services to serve your client's needs and receive a 10% commission for each successful license. By helping our business grow as a software reseller, you're growing your business too – and making the business world a safer place.  
 

Data breaches are one of the largest and most catastrophic disruptors to business. Secure your supply chain and protect your customers' interests by recommending Hush-Hush Sensitive Data Discovery and Data Masking tools to your customers and suppliers. 
 

Visit our Partner page now to sign up.